The brand DAINTY PEOPLE is a Taiwan based lifestyle boutique shop, we introduce chic, niche, modish decorations and living goods. We believe a bit repose after a busy daily life is important, and rest at a comfortable space filled with a lovely note of scent and a glass of wine in hands is the scenery we love the most.

The shop carries scented candles, home fragrance, and natural body care products. Every piece in the shop is an exquisite, chic, affordable luxury, aim to make your mood cheerful and relax, brighten up space, and make the moment memorable and extraordinary.
Hopes more people who share the same living idea will join us, and let DAINTY PEOPLE brings a bit of chic and modish into life.
FEATURED BRANDS

AYDRY (/ˈeidri/)

AYDRY & Co. is an LA-based brand that presents handcrafted fragrances.
 The creative director, Japanese-born, AYU Carlton' s philosophy; high quality - luxury - modern & minimal -simplicity, reflecting her own formula and design.
Her sophisticated sensibility has applied in every step of developing the brand. 
Hope you'll love our products as much as we do.
AYDRY & Co.
Established in 2016 

Good For You & Good For The Planet 

We are based in England, the expert in Aromatherapy candles making. Our mission is pure and simple: To make beautiful scents with stylish minimal design and the finest ingredients. 
We believe in wellbeing, the state of being happy & healthy, and feeling calm, clear and confident. We also believe in the power of Aromatherapy, our candles not only have amazing aromas but also proven wellness benefits. Our fragrances are a mix of perfume and essential oils designed to fill your room with effective, beautiful aromatic scents, expertly blended to help relax, calm, and energize. We aim to make home wellbeing easy using pure essential oils that can have positive effects simply by inhaling them.
We considering the environment when we make ourproducts.  We are 100% committed to a green, ethical, and sustainable working practices, all products are currently packaged in either glass (part recycled content) and or porcelain clay. We use lead-free cotton wicks, alcohol-free plant-based diffuser carrier fluids, sustainable natural reeds, and sustainable cork lids. Our packaging is either FSC certified responsibly sourced or part/fully recycled content. 100% Plastic Fee Products.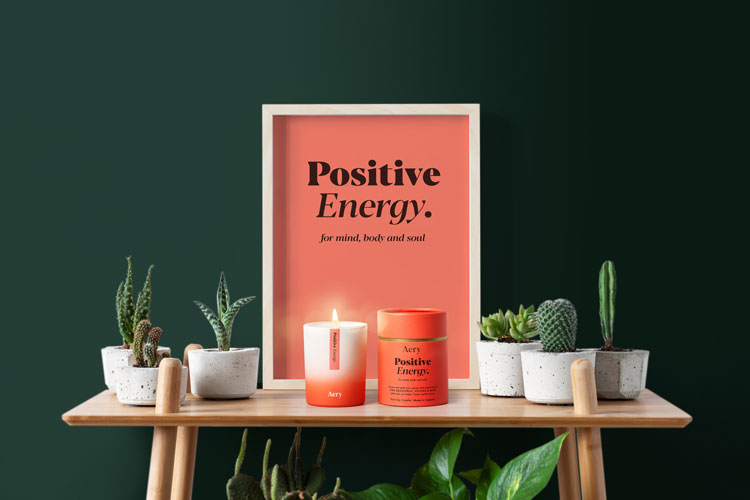 Welcome to our world. I launched Brooklyn Candle Studio in 2013 with a mission to create candles with captivating scents, beautiful minimalist design, and the best ingredients. Essentially, everything we love about luxury candles, but at accessible prices. Our dreamy scents are inspired by nature and travel, moments and memories.
Each of our candles is wicked, poured, and labeled by hand from start to finish by our team of artisans in our studio space in Industry City, a hub of makers, designers, artists, and small businesses. All of our employees earn fair wages and benefits: paid time off and subsidized healthcare, dental, and vision. 

We like to think of our wares as full sensory experiences—from the artful minimal packaging to the warm candlelight and delicate aromas that fill a room. So, go ahead, light one up.
About Our Founder-TAMARA MAYNE
Tamara Mayne is fragrance obsessive and designer who founded Brooklyn Candle Studio in 2013. A former art director in the fashion industry, she sought to create beautifully packaged natural candles at an affordable price point.
Originally from Virginia, Tamara studied Studio Art and Economics at the University of Virginia before moving to New York City. After worki
ng a series of jobs in finance and tech, her desire to work in a creative field led her to enroll in the Fashion Institute of Technology to study Graphic Design in 2009.
She was working as a designer and art director in 2012 when she decided to make candles as gifts for family with a candlemaking kit fro
m her local craft store and became deeply obsessed with aromatherapy and the art of candlemaking. The rest, of course, is history.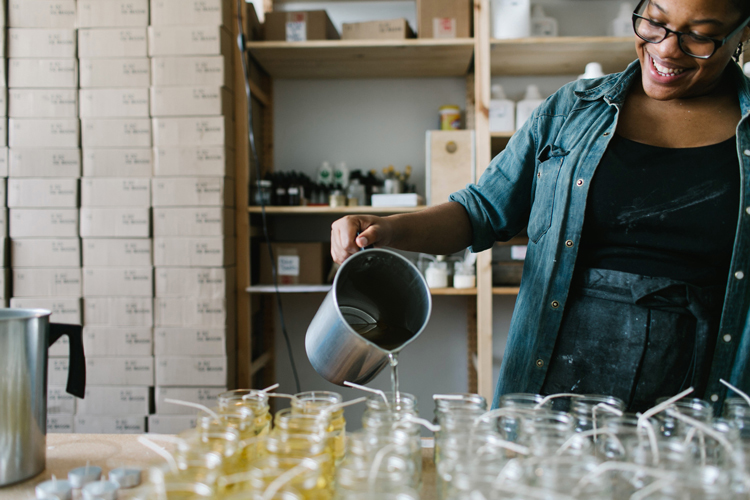 Created by David Kien and Matthew Herman and started of as a scent experiment and later developed into a product.
Established in 2014. Products all manufactured in U.S
Boy Smells candles are all developed and mixed in the Los Angeles studio with fine perfume and essential oils, all-natural coconut and beeswax.
The candles hand-poured in a reusable glass vessel, and hand-labeled in Los Angeles, California. 
All Boy Smells' products are paraben, paraffin, sulphate, and phthalate free.
Each scent has been developed to have its own unique expression.
CONVEXITY

The nameConvexity means a rounded curve joining two points on a graph. 
Convexity also represents the elegant arc of a business relationship formed by bringing together the smart eye for a long-term investment with the craft of an excellent winemaker and Napa premier vineyards. 
Thus, Convexityrepresents the best investment — making classic, premium quality NapaValley Cabernet.

We are an Australian Lifestyle brand, here to bring a little spark into your life.
We create products from a unique perspective and we push the f*cking boundaries. Always served with a side of Damselfly sass… We don't do things because others do and we're not interested in following the crowd. #sorrysusan
We keep it real and craft what we love because we know you'll love it too. We are home to the original quote candle & we don't stop there….
We help women create the story of who they are. We are free thinkers, risk takers, curious souls that speak the loudest. Seeking the new, finding the special and doing the unexpected. Together, we're the voice in the room that says what everyone's thinking #freshoutof*ks.
That's how we roll here at Damselfly… So if you're a hustler who's never stopped dreaming, you're right where you're meant to be: The Damselfly Collective, where anything is possible.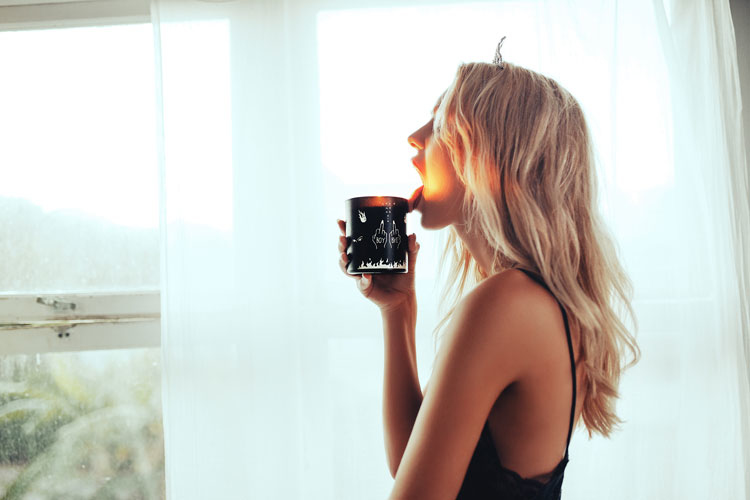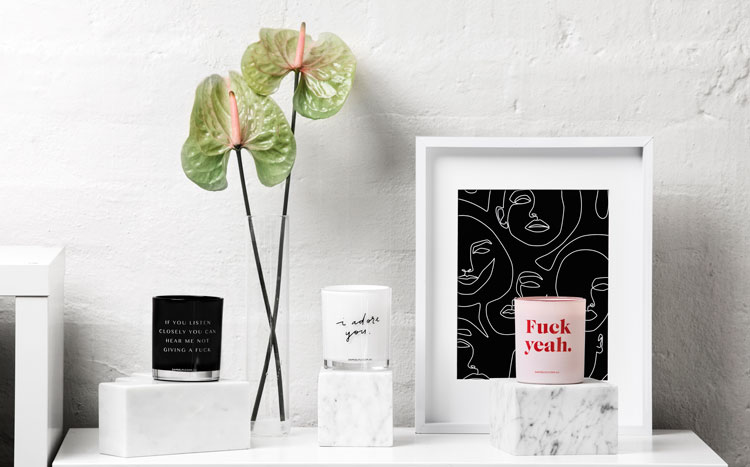 Eym was started by husband and wife duo Sam and Poppy Wall.  Both grew up in the country: Sam on the Cornish coast, where as a child he surfed and developed a great interest in art and design, Poppy grew up on the welsh borders in a farmhouse surrounded by trees and running water.
After several years of living in busy cities, inspiration came to them when they discovered a more conscious and natural existence in Sydney, Australia. Poppy was pregnant with their first child when she read an article explaining the negative effects of synthetic candles (which most leading brands are) and the level of toxins released when they are burnt. It also pointed out something that had never occurred to her: candles are generally burnt in enclosed spaces, with windows and doors shut, thereby increasing the amount of harmful fumes that are breathed in. Being a candle fanatic, Poppy was not willing to part with her nightly ritual and so, alongside her designer husband Sam, they set out to create 100% natural, chemical free candles that were as pure in their aesthetic as they were in their ingredients. 
After much development, working alongside the UK's top natural perfumers, they created unique blends for the purest candles possible using only soy wax, cotton wicks and essential oils – all carefully selected for their therapeutic benefits.
Eym candles have a different smell from synthetics, they don't use boosters or enhancers, they just rely purely on nature's oils. For that reason, the fragrance of an Eym candle doesn't  overwhelm a room, they're a bit more special than that. We strongly believe that once you try natural, you'll never go back.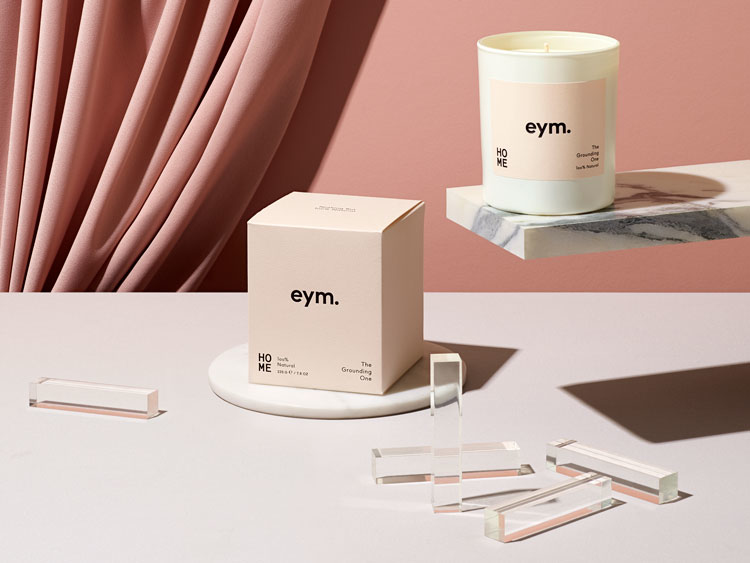 Maison founded in 2015 in Paris. MLB is a multi-disciplinary creative brand based on visual tought and impressive perfume. Sincere and compelling brand messages that engage and resonate!
Traveling and experience from past inspiration. Prints, and colors lovers company.
Our very innovative perfumes are made in Grasse, France riviera. All our products are made only with love and by positive personalities in France.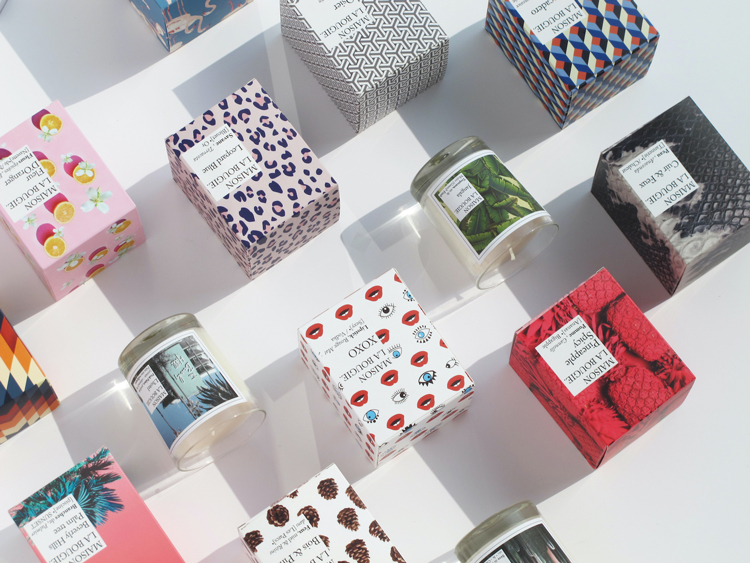 Our candles are made in a French factory, by craftsmen who select with the greatest care the raw materials used. The wax, obtained from a mixture of high-quality mineral paraffin (60%) and vegetable with soya and sunflower (40%), associated with a cotton wick, provides a perfectly horizontal and homogeneous burn. The fragrances are created in Grasse, the world capital of luxury perfume. The concentration of perfume varies between 10 and 14% depending on the desired olfactory intensity ... The burning of our candles is eco-responsible. As this is regularly subjected to laboratory tests, it does not release any toxic substance.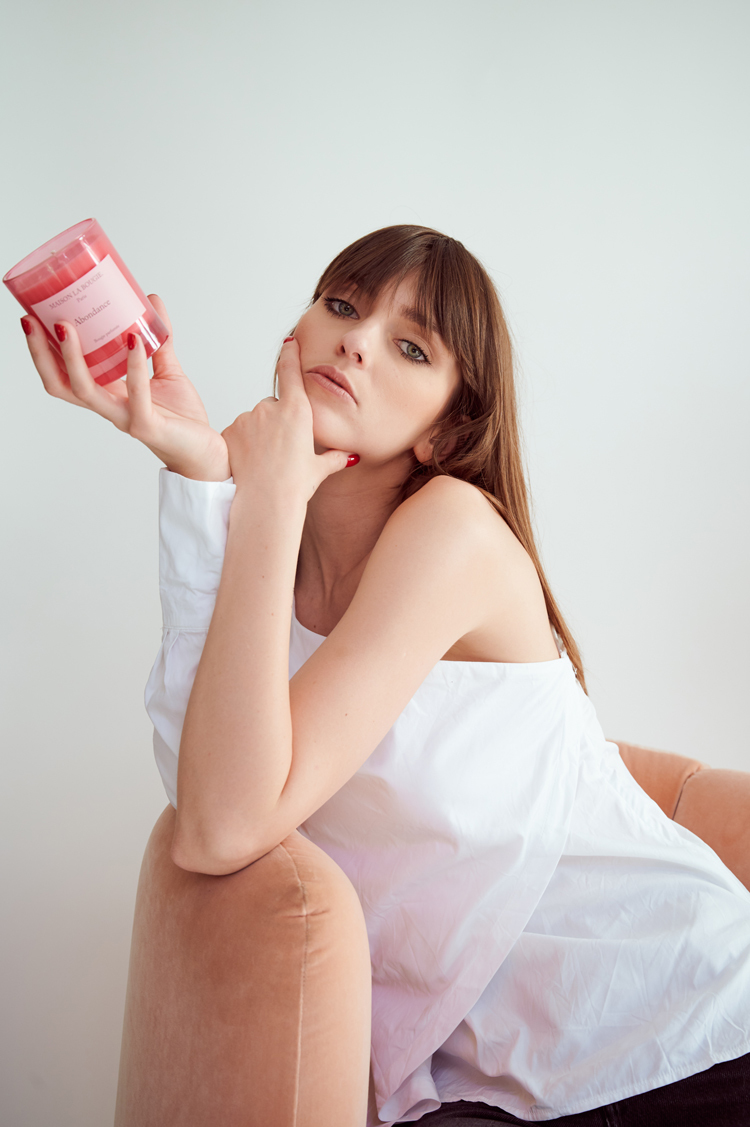 We create beautifully designed, high- quality products for your home with an aesthetic that is clean, simple, elegant and considered. Our home & body collections are inspired by and celebrate our lobe of the British countryside. Made in England and enriched with natural ingredients.

Vicky White successfully founded Plum & Ashby in early 2013. 6 years and many successes later, Plum & Ashby is now based in a lovely market town in Buckinghamshire. Our small but mighty team shares the office with a family of birds happily nesting in the roof and Bertie, our furry four-legged friend. The adorable unofficial mascot has been the inspiration behind many of the products and definitely catches everyone's eye!
With the exception of very few pieces, the entire collection is designed in-house and everyone contributes to the ideas and designs. We are also very proud of the large selection of our collection that is made in England.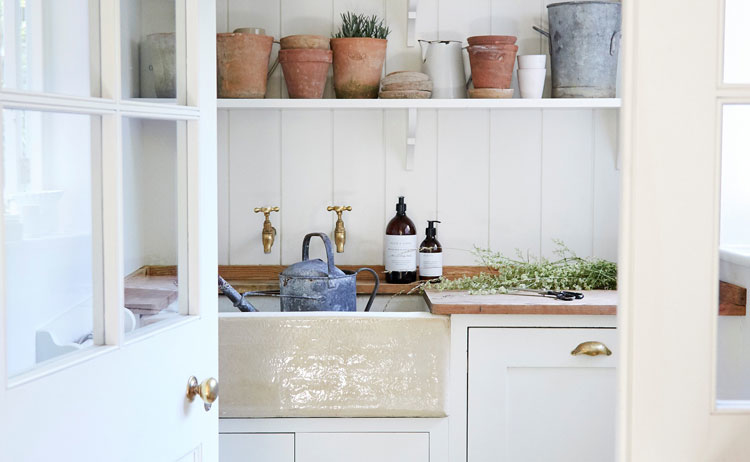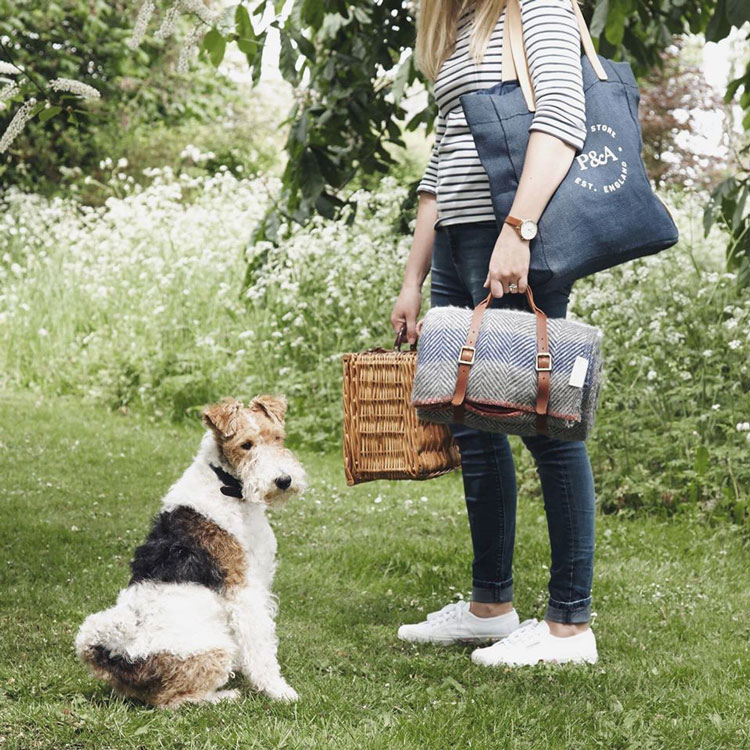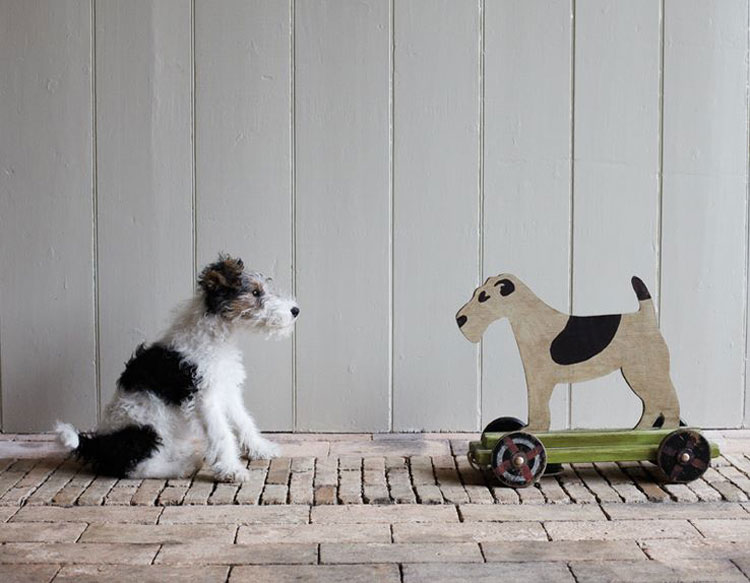 Skandinavisk was started by a curious English chap, Shaun, who fell in love with a blonde Scandinavian gardener and never left. He was joined by a second English emigrant, Gerry, who shared his love for Scandinavia and a Danish designer, Line, who captured their combined experiences and translated it all into our distinctive design DNA.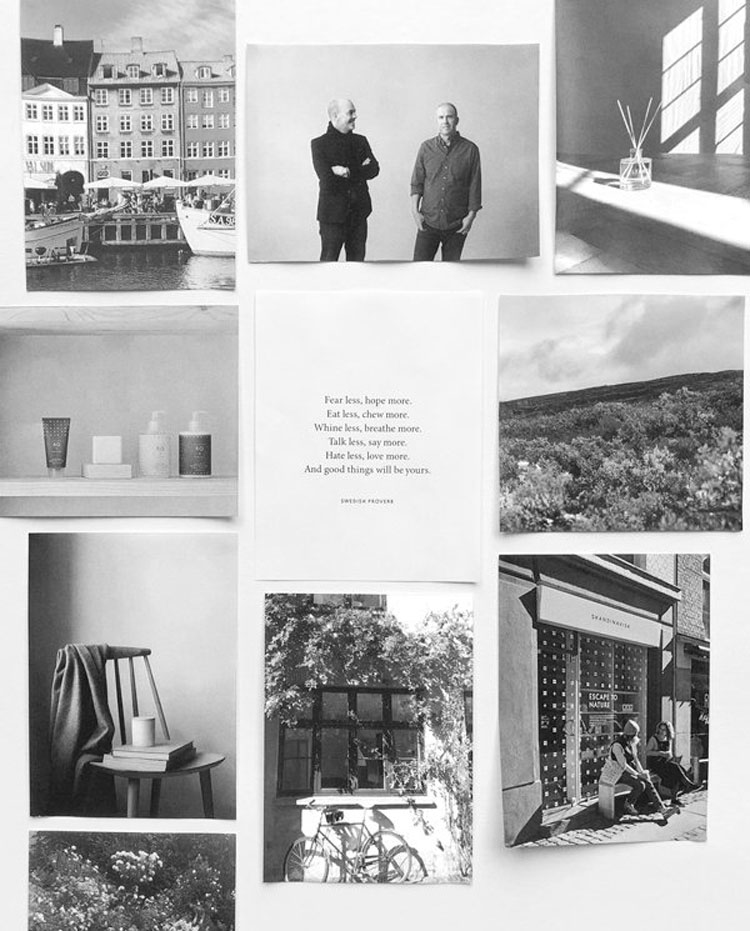 Making scented candles for many years for some of the worlds most respected brands, Philippa and Roger Biles founded True Grace in 2003 to celebrate their love of fine fragrance and make use of their wealth of knowledge. From a stall in Portobello market in West London, True Grace quickly became well known for wonderful home fragrance and was soon stocked by department stores and lifestyle shops around the world. Today, True Grace products continue to be made by hand in their own carbon-neutral factory near Philippa and Roger's home in the Wiltshire countryside.